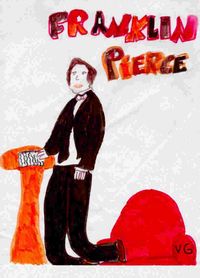 NH Senator. By Veronica
Franklin Pierce for Kids
Career
•Schooled in Hillsborough, NH until 1816.
•Attended academies in Hancock and Francestown, NH.
•Graduated from Bowdoin College in Brunswick, Maine in 1824, where he met his closest friend Nathaniel Hawthorne; author of The Life of Franklin Pierce.
•Attended law school in Northampton, Massachusetts.
•Became a lawyer in New Hampshire in 1827.
Home